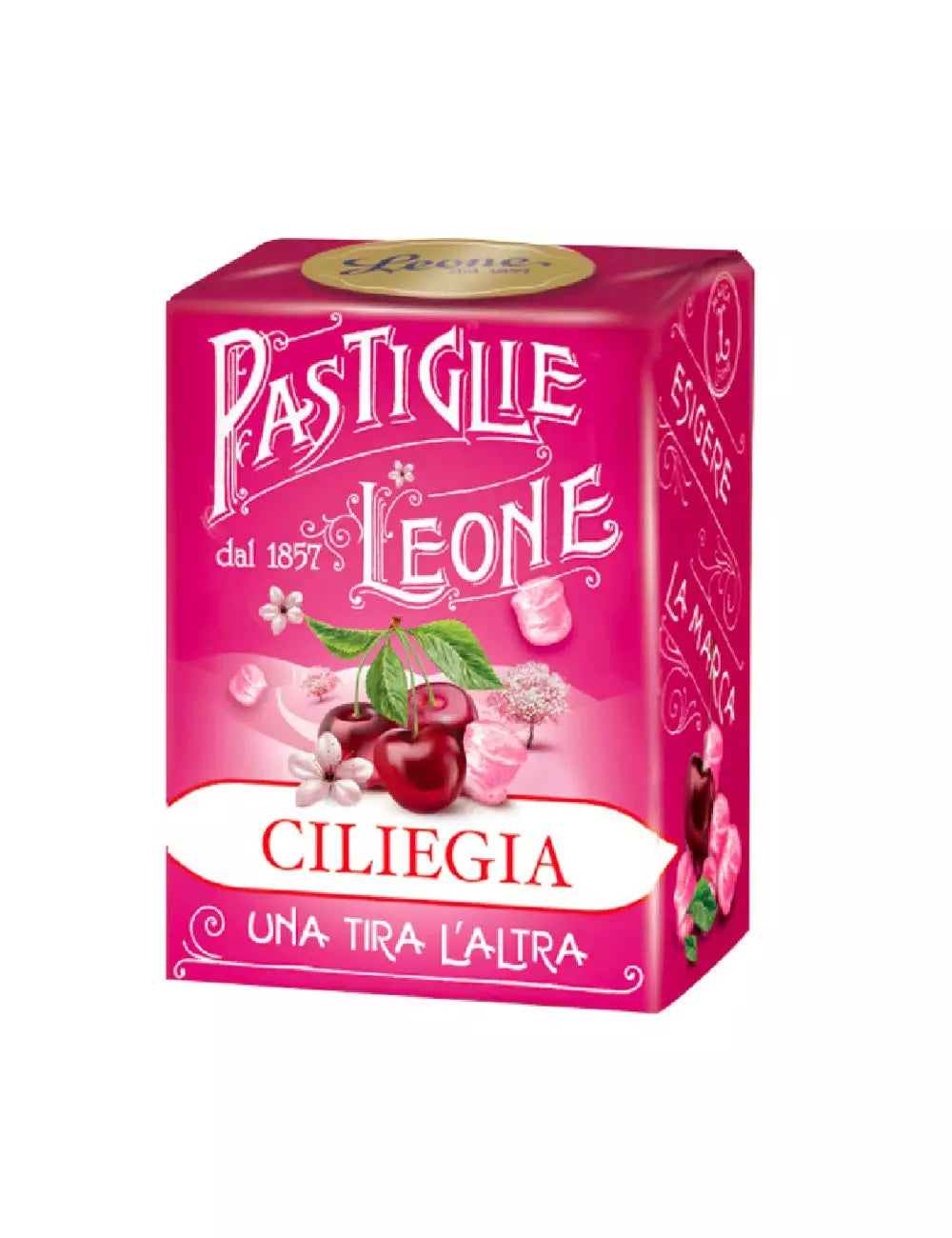 Leone Candy Originals - Cherry
Leone is one of the oldest confection companies in Italy, est.1857. "Turn every moment into a sweet delight!"
Burst of cherry in every bite

Wrapped in classic paper and sealed with a gold sticker

Over 60 pastiglie (hard candies) in every box
Gluten free
Vegan
Less than 2 calories per candy
Product of Italy
1 oz
Image is Italian wrapping. Product on offer is U.S. wrapping.
View Ingredients:
sugar. Thickeners: gum arabic, gum tragacanth. Humectant: glycerin. Dehydrated cherry juice, natural flavors. Acidifier: tartaric acid. Dye: anthocyanins Product Disclaimer